Abandoned and desolate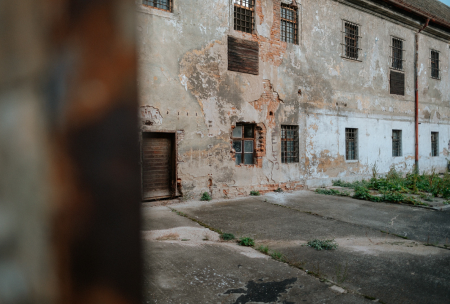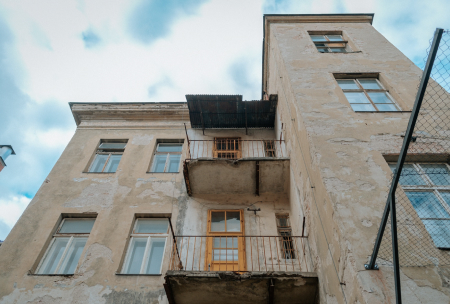 While the building's surroundings are gradually changing, the penitentiary itself remains in a state of disrepair. The abandoned spaces of the sprawling building are deteriorating and represent an undignified reminder of the complex's long history. We intend to change that.
The penitentiary consists of several interconnected buildings between Bratislavská, Soudní, and Cejl streets. The main entrance to the 8,000 m2 complex is located on Bratislavská Street. It is this part of the complex that is in the best shape, as the entrance office building represents the youngest part of the penitentiary and some creators are already using its space for their business.
The rest of the complex, which is connected by three courtyards, is managed by the city agency TIC Brno.
Despite the organization of various cultural events and the current activity of the creators, the complex as such is falling into disrepair. These are mainly the former death cells, located towards Cejl Street, and the courtyards between them. On the other hand, the prison chapel and the so-called workhouse, where various exhibitions and theatrical performances are held, find at least occasional use. In the unused part of the complex, public tours are held to show the suffering of former prisoners.